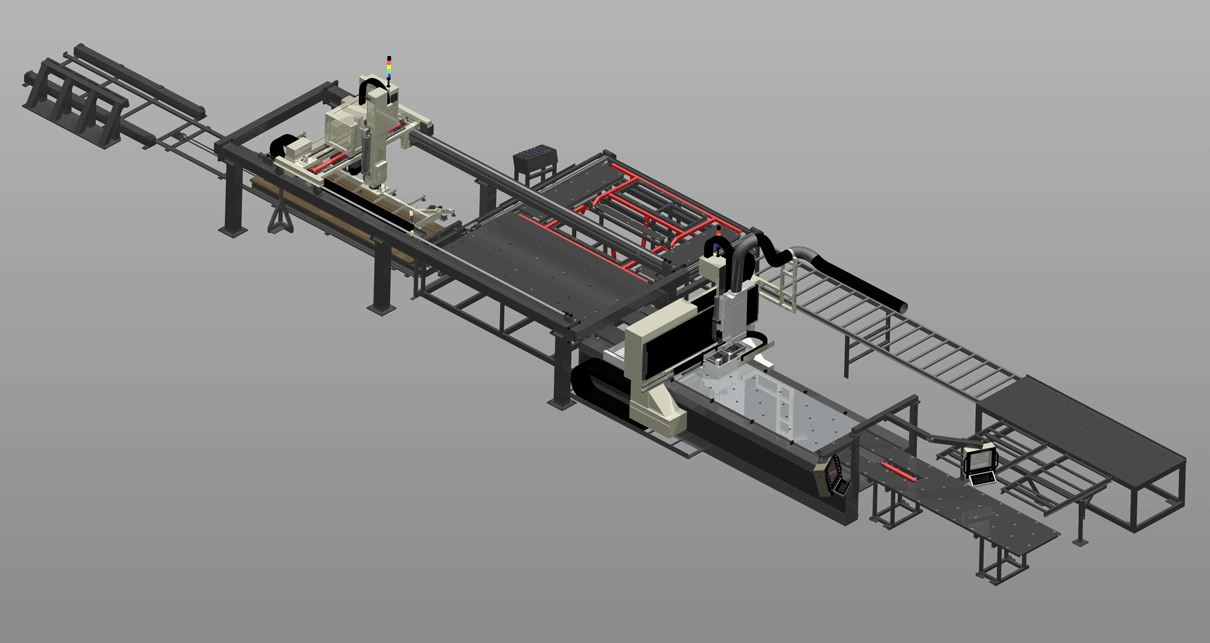 Complete system designed and built according to customer requirements, including automated loading and unloading, automatic de-tabbing, and linear motors for the ultimate in accuracy, speed and reliability.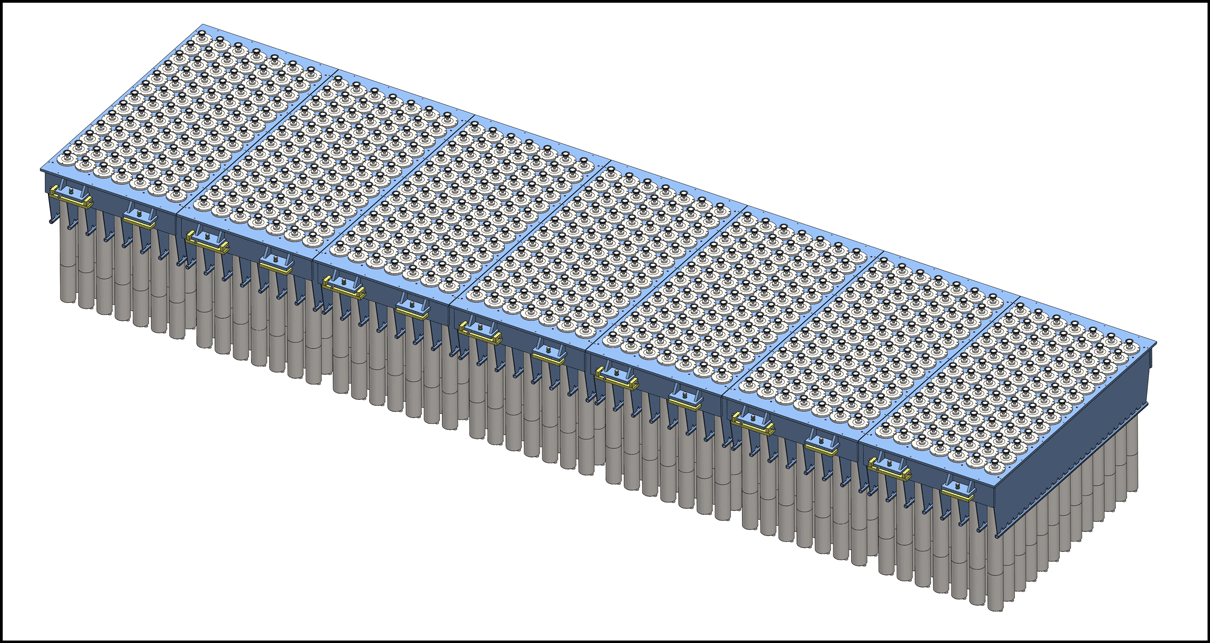 Programmable fixture used in the aerospace industry to hold curved parts. Designed with 300 closely spaced actuators to hold customer's thin aluminum skins. Design was literally from the ground up including pit, foundation, tables, actuators and end effectors.
Re-design of an existing machine to thread carbon graphite electrodes for the steel industry. The customer had experienced reliability problems due to graphite cutting particles becoming embedded in the X axis drive system. Our design resolved the problem by providing a sealed chamber to isolate the X axis drive system from the cutting chamber.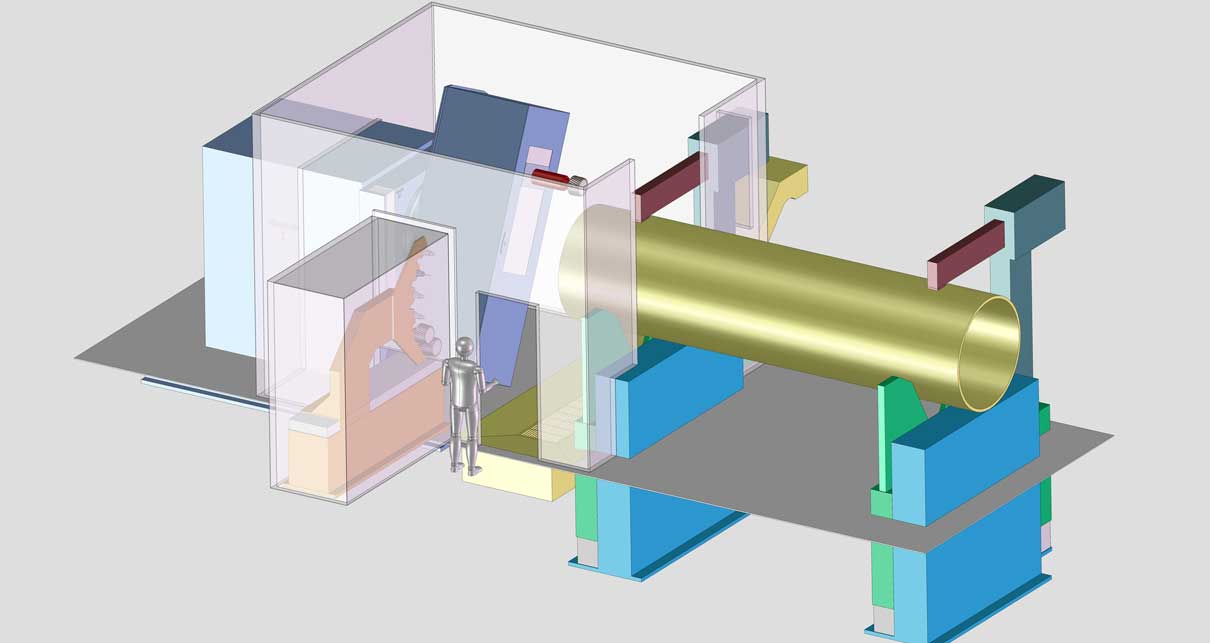 We have the capability to develop concept designs, animations and preliminary BOMs. These are a favorite with machine builders since they can be presented to customers during the bid process.